Is your ceiling showing signs of sagging, cracking or water damage?
The experienced team at Modus Ceilings can fix any damage to your ceilings or walls, whether it be patch jobs, large repairs or full replacements.
If your ceilings are sagging or cracking due to age, poor construction, water damage or even a foot through the ceiling, we can help. We specialise in all areas of ceiling repair for Perth homes including strapping, refixing, modeling and casting.
We guard our reputation and keep our promises.
Some of our completed ceiling repair jobs
We repair ceilings right across Perth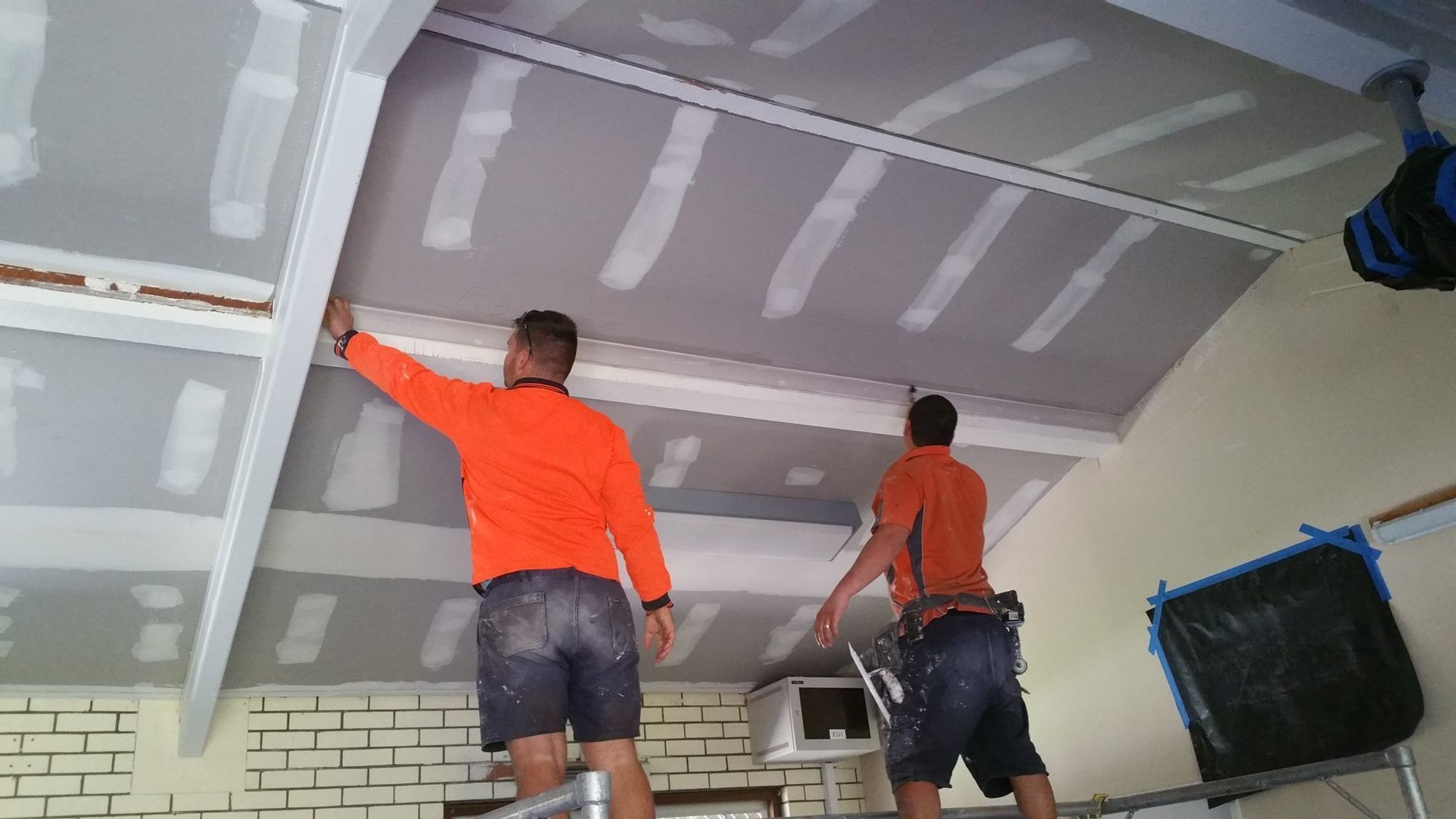 We've completed thousands of ceiling repair/replacement jobs all over Perth. Here's just a few.
We offer a complete range of ceiling repairs in Perth, including:
Free ceiling inspections and quotes
Feature ceilings, bulkheads and coffered ceilings
Stud walls and partitioning for office alterations
Eaves and carports ceiling replacements
Insulation replacement
Our fully qualified head ceiling fixers are dedicated to delivering quality workmanship in every job we complete. Our office operates from 7am to 5pm, so we're always available to discuss any required ceilings repairs in your Perth home or commercial property.
When you hire us for any type of ceiling repair in Perth, you are assured of:
High grade materials
Quality workmanship
Timely completion
100% customer satisfaction
Cost-effective services
Call us on 1300 136 384 or send us a quote request.